Juniors at DKC
Activities for Juniors
Children and young adults (ages 9 – 17) are welcome to join the Durham Kennel Club as Junior members. Juniors are eligible to participate in all AKC sanctioned events and are welcome to attend training classes and seminars offered by the Durham Kennel Club to prepare for these events. In addition, the AKC supports a variety of competitions geared specifically for Juniors in Conformation, Agility and Obedience. Please see the AKC website for additional information on these events.
.
Juniors Conformation Clinic Sponsored by the DKC
The Durham Kennel Club sponsors a Junior Handling Clinic held in Conjunction with the Tar Heel Labor Day Cluster held at the State Fair Grounds in Raleigh, NC. The clinic incorporates several activities including….
AN AFTERNOON WITH THE PROFESSIONALS. All current and prospective Junior Handlers are invited to receive individual instruction from AKC Registered Professional Handlers. Learn from the 'pros' and improve your presentation in the show ring.
LUNCH. Juniors are invited to a lunch buffet offered by the Durham Kennel Club.
JUNIORS ACTIVITIES. Canine/Handling related seminars and activities are provided after lunch.
JUNIORS SUIT SWAP. Juniors and prospective Juniors are invited to bring show clothes (clean and in good condition) that are no longer need to the Swap. Swap out a suit that you are no longer wearing for something from the racks of donated suits.
Additional Junior Showmanship Information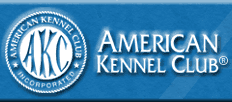 The official AKC website that contains an enormous amount of information on dogs, dog events and Juniors participation. Juniors can sign up for a user id and obtain reports on their wins:
Junior Showmanship Resource Center

The official e-newsletter of the AKC Junior organization, published 4 times a year. Important announcements and interesting articles are featured.

The official website for the AKC Eukanuba National Dog Show.
Canine Chronicle
This online version of the dog show magazine has recently taken on compiling Juniors statistics, however, their lists are restricted to the Top 10 in breed and group and Top 20 all breed.
Infodog
This website contains information on dogs shows that are supervised by MBF (mostly east coast and mid-west), including show premiums, judging programs and show results. The site also offers the ability to register for MBF supervised shows on-line.